Commuting on two wheels is now getting more attention these days as governments worldwide eye biking or cycling, in general, as one of the solutions to social distancing to prevent further spread of the Covid-19 disease. I am no expert, but being a bike commuter for more than two years already, I think it is high time to share my experience of riding my bike to work.
Riding your bike to work can be beautiful. It is better for your health, saves you gas and money, makes you happier because biking releases endorphins or happy hormones, helps in reducing pollution because of less emission or carbon footprint, and a lot more. But bike commuting is not all fun at all times. It's essential to prepare before riding to work and know everything about it—benefits and disadvantages—to prevent unfortunate events.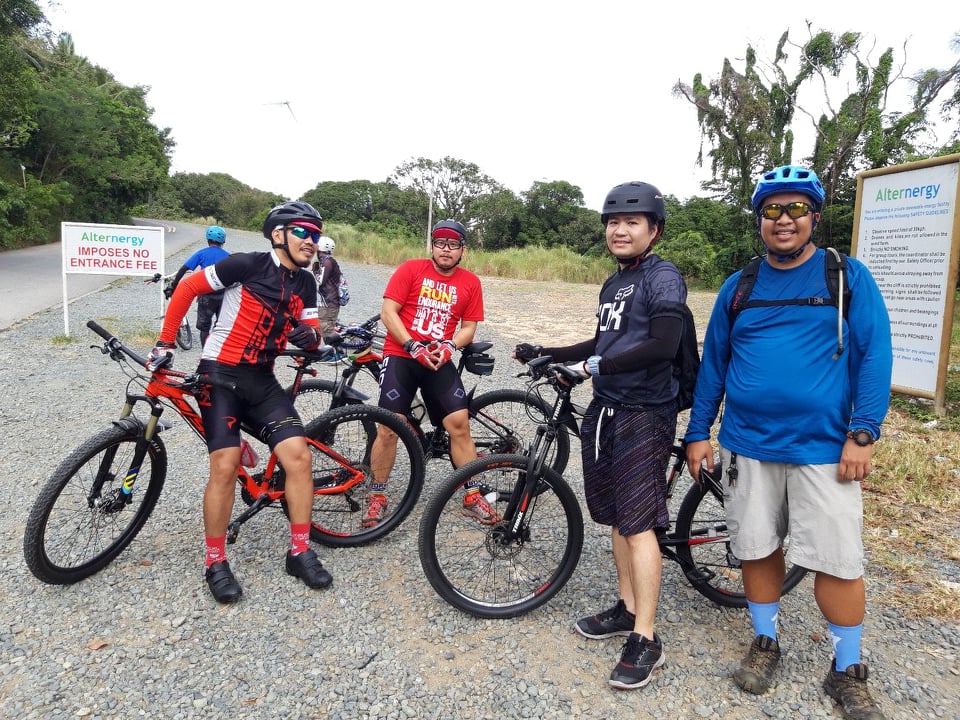 If you haven't had a bicycle before, here are the questions I recommend you ask yourself before fully committing to a new lifestyle or investing in a bike:
Am I ready for this? Can I really pedal to work?
How much am I willing to spend on my first bike?
What gears or equipment do I need?
Where can I find vendors offering the best deals?
Am I Ready to Bike to Work?
Measure the distance between your point of origin (home) and your destination (office or wherever). Then ask yourself if you are fit enough to pedal from point A to point B daily. It'd be best if you consult a physician or an expert first. If you think you can do it or your physician says so, plan your route. You can base your planning on the daily commute you've been doing, or research for a better route. You can use Google Maps to plan your course and use the bicycling option for directions.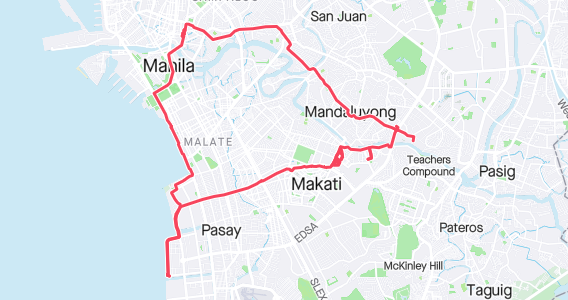 Also, it's best to know your bike parts and how to repair the most common bike problems—a flat tire, slipped chain or chain break, loose bolts, etc.— before you even begin your bike-to-work lifestyle. You will never know when you'd need to perform any of these.
What Type of Bike Should I Use?
There are different kinds of bikes, and REI has a great list I recommend you to read. Study the types of bikes and their purpose, then figure out the bike type you need based on where you expect to do the majority of your riding.
Click each photo for description and cost.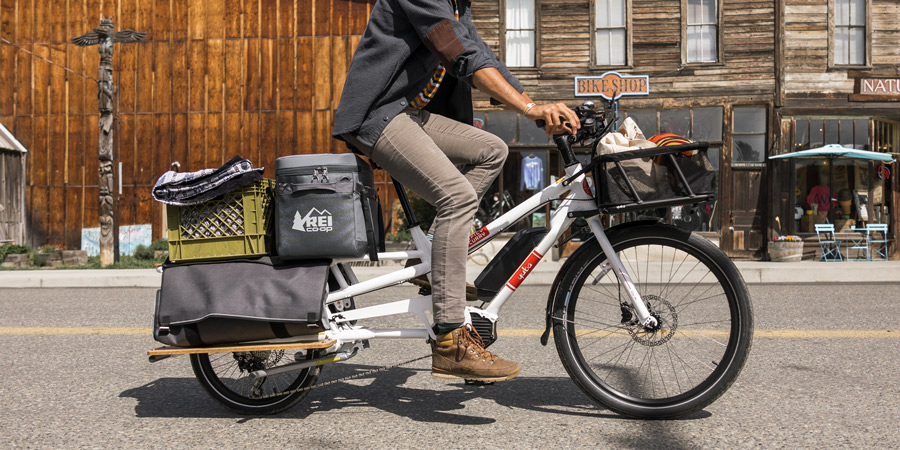 Other bike types:
| Bike Type | Description | Cost |
| --- | --- | --- |
| BMX | Bicycle motocross or BMX is an off-road sport bicycle used for racing and stunt riding. | Php 2,000+ |
| Fixie | A single-speed bicycle with no freewheel mechanism; for advanced riders. | Php 12,000+ |
| Japanese bike | Also called Mom's Bicycle, this is the most common bike in Japan for everyday use. | Php 3,000+ |
| Mini MTB | A small mountain bike; mostly with 20″ wheel size. | Php 4,000+ |
| Minivelo | A small road bike designed to fit in small storage; mostly with 20″ wheel size. | Php 6,000+ |
Prices are based on secondhand or used bikes.
Now that you know that there are several types of bikes you can choose from, you should also consider if there is a place where you can safely park or store your bicycle while you are at work before you ultimately purchase one.
You should also factor in the bike size and fit. Not all bicycles have the same sizes or are built for everyone. It's best if you can test-ride a bike before buying one so you'd know if you feel any discomfort while riding it. If you do feel uncomfortable, you may need to switch to a different size or bike type. Some bike shops like LifeCycle Bicycle Shop offer free bike fitting.
If you cannot physically test a bike, study the size chart of the bike you are considering buying. The size chart usually lists the bike's frame sizes and which one works best based on the user's height.
---
What I recommend:
Folding bike, Mountain bike, Road bike, Minivelo, Fat bike, Touring bike
---
Where Can I Buy a Bike?
One of the most common questions I get asked is where is the best place to buy a bike.
There are tons of places where you can buy a bicycle. I suggest you join social media groups because this is where you can find the best deals or packages. Of course, you still need to be careful when dealing with online sellers because there are scammers and fake sellers as well. Always look for reviews and maybe ask for an old customer's review of their transaction.
Below are just some of the most popular marketplace these days.
Another thing I recommend before buying a bike is to ask yourself if the bike is a temporary solution to your commuting problems or if bike-to-work is a new lifestyle you plan to commit to for an extended period. If this is just temporary, buying decent second-hand or surplus bikes will be fine. If your goal is to use the bike long-term, invest in a brand new one because, eventually, you will outperform your bike if you will use it daily, and you may end up upgrading.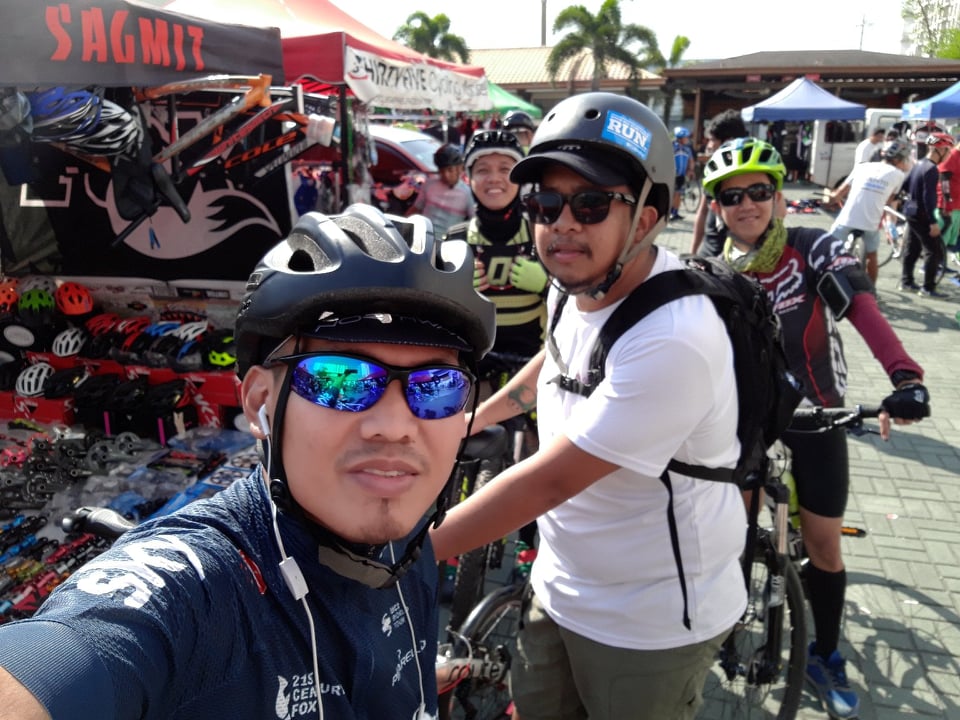 What other gear or equipment do I need?
You can't just hop on your bike without protective gear; this is for your safety. Always have the following with you when riding your bike wherever you go (non-negotiable):
Helmet
Elbow and knee pads
Light-colored clothing or reflective vests
Front and backlights
Bell
Multitool
Patch repair kit
Hand pump
To make your biking more comfortable, I also suggest bringing the following:
Rain protective gears like poncho or raincoat
Water to hydrate yourself
Tips
Again, I am not an expert, but these tips I'm sharing have kept me safe and made me enjoy my biking experience for the past years.
NO HELMET, NO RIDE.
Always follow the traffic rules as they apply to everyone. Yes, even bikers.
Always make yourself visible, especially at night, by using lights, reflective vests or clothing, and bell.
Always stay on the outer lane (malapit sa bangketa).
Always check your brakes and tire before riding.
If you need to padlock your bike, use the U-lock, heavy-duty type. You don't know how creative thieves can get these days.
If riding during the rainy season, wait for the rain to stop before heading out.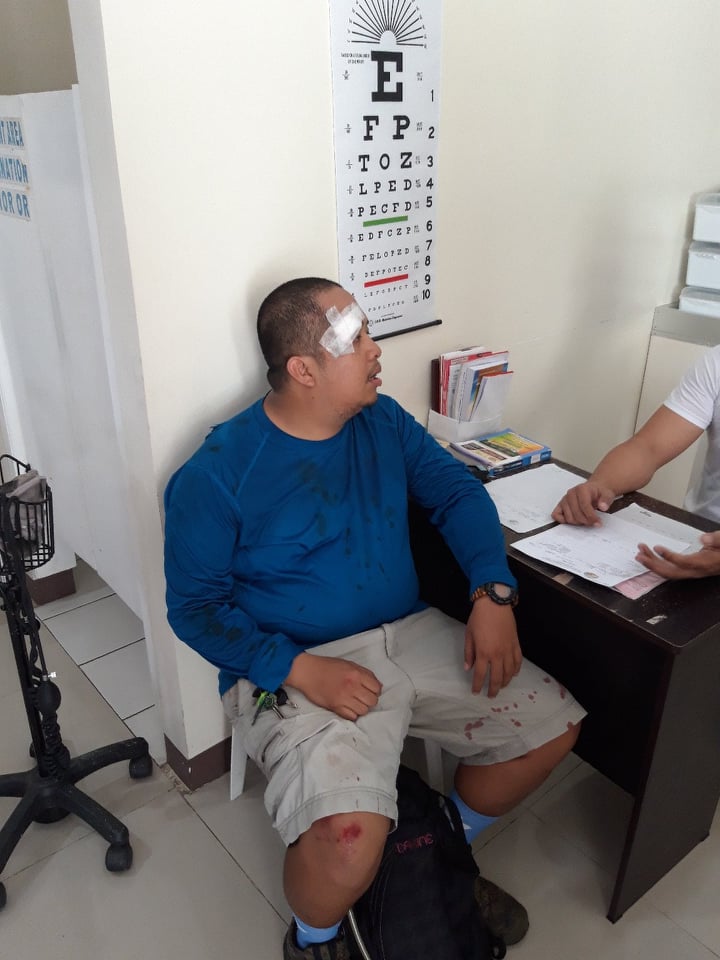 I hope I somehow helped you learn a thing or two about riding a bike to work. If not, lol, there are tons of articles, tutorials, and forums that can teach you the basics of biking in general.
P.S. I'm still writing about the ugly things (and how to make them work) about riding to work—things that you will only learn about once you start pedaling to work.