Many of my friends know that I am a full-time Virtual Assistant or more popularly known as VA. I know some are exploring their options to avoid the armageddon (that is the Manila traffic) and have come to me for advice on how to become one. I am no expert in this field, but I think I can give a tip or two on how you can kickstart a career as a VA.
What is a Virtual Assistant
Back then, a VA performs generic secretarial works. It's like you're an all-around office secretary; only you're working remotely. Being a VA for more than a decade now, I have seen how the VA tasks evolved along with the technologies used to make working remotely possible. Today, VAs perform a more detailed set of functions. There are social media VAs, real estate VAs, administrative VAs, eCommerce VAs, data entry VAs, bookkeeping VAs, marketing VAs, and a looooot more.
My journey as a Virtual Assistant
I had my very first VA gigs back in 2007. A friend at work mentioned something about earning extra bucks doing online tasks via oDesk (now Upwork). I did writing, graphic designing, SEO, link building, social media projects, and a lot more. During that time, VA works are still unpopular, meaning there was less competition, therefore, more lucrative. For someone who was getting paid Php 17,000 monthly (c/o my full-time day job in a BPO company) less all the deductions, taxes, loans, and monthly bills imagine how I could often travel and help my mother in sending my brothers to school at the same time. Yep, that's how lucrative doing VA works are; you just have to do it right. Kaching! Kaching! But that's another story.
Since then, I have been doing freelance part-time or project-based tasks as I had a full-time day job. I quit my day job in 2016 after I gave birth to Ilog so I can focus on taking care of him. It wasn't an easy decision because I will be losing a lot of law-mandated benefits, but I couldn't be any happier. Presently, I am a full-time Operations Specialist for a software engineering company based in the US. I am approaching my third work anniversary with them this year.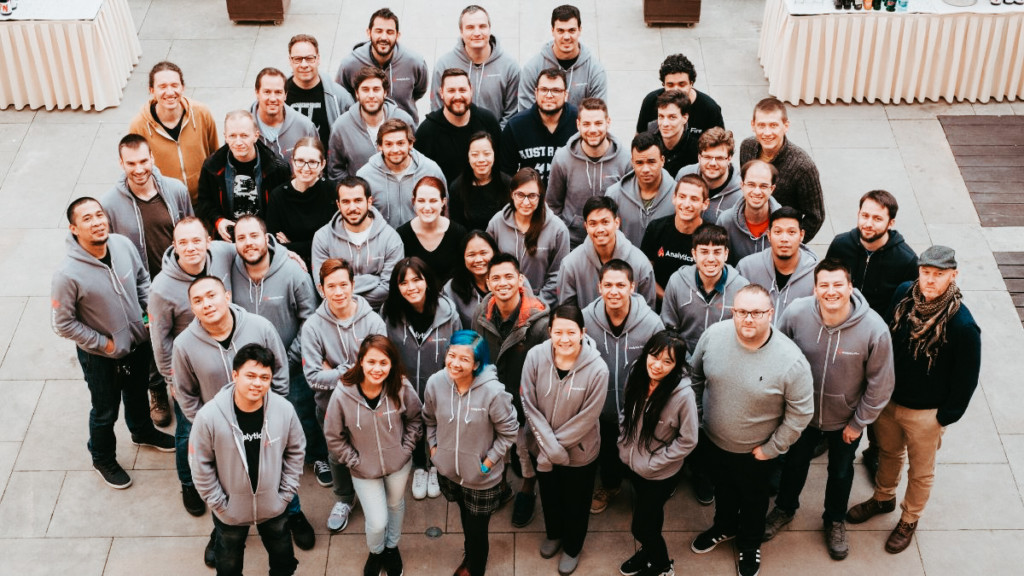 The Pros and Cons
The Advantages
You avoid the stress caused by traffic
You can earn more
You can work anywhere
You can spend more time with your family and friends
Some employers are generous with cash and travel bonuses
You can work on your pajamas
A LOT MORE
The Downside
You are lucky if your employer or client agrees to pay for your HMO, Pagibig, SSS, and Philhealth.
Unless you have an HR, you need to take care of paying your taxes, which process, as all freelancers know, is like climbing Mount Everest.
You do not have a 13th-month bonus.
A lot of people either are unfamiliar with what we do OR do not take our profession seriously.
How to start your Virtual Assistant career
The needs
Invest in a good computer. An expensive machine doesn't always mean it's okay. If you're doing general administrative works that don't require much graphics, a typical computer with a decent memory will do. Also, gauge whether you need a desktop or a laptop.
Have a great internet service provider. Gone are the days when 3mbps used to be a hit. Today, potential clients are most attracted to candidates with internet speed that are faster than 20mbps and those who have a backup in case there's an outage with your primary connection.
Dedicate a small area in your home as an office. For some, this isn't doable or even necessary. But if you're planning to provide full-time VA services, this can help with your productivity and efficiency. Trust me, working on your bed is never a good idea as it attracts you to bum around and, worse, sleep. 😉
The steps
Create an email address for your VA services. Create an email address that looks professional. You won't want to exchange emails with your potential client using a [email protected] email. Also, having a VA email helps you separate work from personal messages.
Create accounts with communication or messaging platforms. Once you start sending applications and receive replies, potential clients may ask you to either provide your contact details or to contact them. It's always good to be ready and so create a Skype, Whatsapp, Zoom, or Viber accounts. These are the most common comm tools used for interviews.
Update your portfolio. Create if you don't have one because a resumé may not be enough at all times. Unlike with office-based jobs where you can physically present a sample of your works, there is no way you can do that with remote jobs. If you can, create a website from free platforms like Wix or WordPress.com and highlight your skills, experience, and testimonials from employers.
Create accounts on job platform websites. The most famous are Upwork, Freelancer, Onlinejobs.ph, Fiverr. There are several Facebook groups for freelancers and home-based workers that usually have threads for job openings. I will be creating a separate post for this.
Tips on how to have a successful Virtual Assistant career
Know your strengths and weaknesses. Create a list of things you are good at and things you need to improve. Are you good with Excel? Can you create websites? How are your communication skills? Do you create graphic designs? Doing this will immensely help you with your job hunt, what keywords to use when searching for openings, and which job to apply to or avoid.
Familiarize yourself with the most common tools used in virtual assistance. Once you can identify the things you are good or bad at, what you should do next is study the tools, apps, and software used by VAs. If you think your expertise lies with social media management, check how Canva and Buffer or Hootsuite work. If you are good with numbers, Quickbooks and Xero can be your best friends. I am creating another post for this as well.
Study the trends in virtual assistance. VA works evolve along with the improvement of our technology. Five years ago, Shopify-powered website building, which is one of the most in-demand skills today, wasn't a thing. Always allow yourself to grow. Upskill or even learn new stuff. The more things you know and can do, the higher your value is as a VA.
Exhaust your resources and be proactive. It's okay to ask, but always exhaust your resources if you don't know something before asking (Google is waving) or proactively learn without being asked. Being resourceful is one of the most attractive traits of a good VA.
Only apply for jobs that match your skills and lifestyle. Do not waste your time applying for jobs that you confidently know you can't do or do not match your personal or professional goals. If you wish to work on an 8 am – 5 pm working hours, skip job openings with a graveyard schedule.
Do not accommodate all offers that come your way. It's okay to accept multiple jobs but know your limits. Been there, done that. There was this time when I tried to juggle five clients at a time. I ended up losing all of them because doing so compromised the quality of my work and responsiveness to my clients' requests.
Ready to become a VA? Questions? Message us! 😉